Electrical Panel Upgrades
The place to
go


when you need a panel upgrade

There are many reasons a home owner could want or need an electrical panel upgrade. More often than not our customers require a panel upgrade to modernize an old fuse box or allow for more room to power new products they have purchased for their home. Which is to say, their existing residential panel no longer has the physical space to accommodate the new circuit breakers required to power and protect their new items. 

Sometimes an electrical service upgrade is needed with a panel upgrade; this is so that your home can receive more power from the Hydro authority to accommodate the power prerequisites of your new electrical appliances. This is not often the case for smaller electrical items, but often so for larger items including a new hot tub or electric vehicle charger.   

Even if you do not need to increase the size of your panel, you might need to consider a panel or service upgrade if you are experiencing tripped breakers, blown fuses, brown outs to unexplained power outages.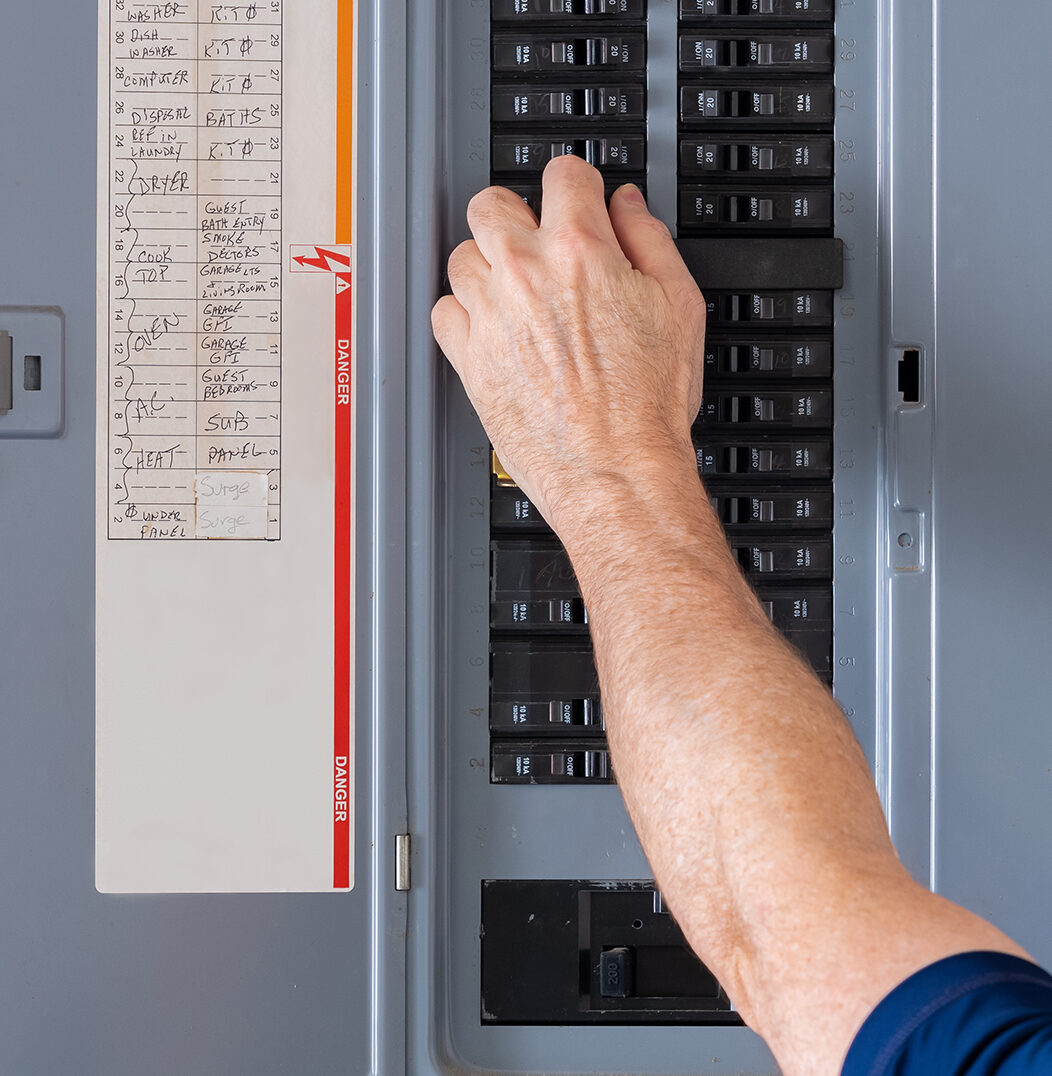 Electrical Panel Services
Fuse Panel Replacement
Electrical Service Upgrades
New Grounding Systems
Whole House Surge Protection
Sub Panels / Pony Panels
Household Circuit Labelling
Meter Base Repairs/Replacements
Starting your panel upgrade
Homeowners often want to know how much a panel upgrade costs. Each panel upgrade job is unique depending on the work required to meed your electrical needs. Contact our team get an assessment of what your project needs and a complete estimate.
Whatever the reason for your home electrical panel replacement or upgrade, our licensed Kitchener-Waterloo master electricians will be able to to help your assess your needs and complete the job with care, efficiency and to the Ontario Electrical Safety Code (OESC) specifications.